Our name reflects the dynamism of the clients we advise. We work with a network of accomplished clientele—people who make a mark on the world through their intellect.
"Intellect" is defined as the ability to come to the correct conclusion about what is true and to solve problems. We are privileged to work with people who marry their intellect and ingenuity, creating lasting value for themselves, their families, their companies, and their societies.

Intellectus combines "intellect" and "us." But it's not just our intellect. It's the talent and substance, connectivity and passion of the people we advise. When you become a client of Intellectus, you not only gain an advisory team that is utterly focused on you and your needs. You also gain a broad and diversified circle of like-minded peers who share ideas, experiences and opportunities, generating connection and insight across an elite group of innovative leaders.
Intellectus Partners represents a different approach to wealth creation and preservation. We work with entrepreneurs and successful executives —people who expect and demand something beyond "business as usual." We are much more than investment advisors or relationship managers. We are integrally involved in the financial, professional, and familial lifecycle of the clients we serve. Entrepreneurs ourselves, we embrace our ability to innovate, create value, quantify risks, and help clients capitalize on the fat pitch of opportunity.
Born in Silicon Valley but now headquartered in San Francisco, Intellectus Partners is an on-the-ground resource for the clients we serve, with deep roots and widespread connections in this vibrant and intense community. We are not all things to all people. We bring a deep domain expertise that results in a different caliber of experience for our clients.
We believe that the traditional wealth management model is broken. Most clients are underserved because of the Big Banks' embedded conflicts of interest. Entrepreneurs and executives are particularly ill served. Traditional wealth managers view clients in terms of their investment assets alone. For entrepreneurs and executives, their wealth is typically not only in their investment portfolios, but also in the businesses they have built or are running. Intellectus changes the paradigm. We help our clients address key issues of creating and preserving self-made wealth, spanning a lifecycle of needs, from formation all the way through impact investing:
How to navigate the evolution of a business, from incipient idea through sale or transfer.
How to optimize a business structure relative to investment, tax, and wealth transfer objectives.
How to source, evaluate, implement and manage diverse investment managers, strategies and opportunities.
How to strategize for equity ownership, relative to planning, hedging, liquidity, and sale.
How to assemble the best experts to achieve professional, personal, and philanthropic goals.
How to turn your success and wealth into a positive catalyst for the world around you.
Intellectus Partners offers a new paradigm of wealth creation and preservation. Within this new beginning stands a solid foundation. David La Placa and Jay Casey, our founders, have worked together since 2000. They offer a seasoned maturity infused with a collaborative ethos and innovative mindset that drives their lifecycle advisory approach. David and Jay are joined by our Vice President of Client Financial Planning, Kelly Morton, and our Vice President of Operations & Administration, Tina Chan, and who have been with the team since 2000 and 2010 respectively. Our continuity, longevity, and harmony as a team confer benefits to our clients; they know that we have the processes and systems in place to ensure robust coverage for their needs. Our internal operations are sound, and our new partnership with Dynasty Financial Partners significantly enhances that scale and stability, freeing us to devote our energy to the more important concerns of our clients.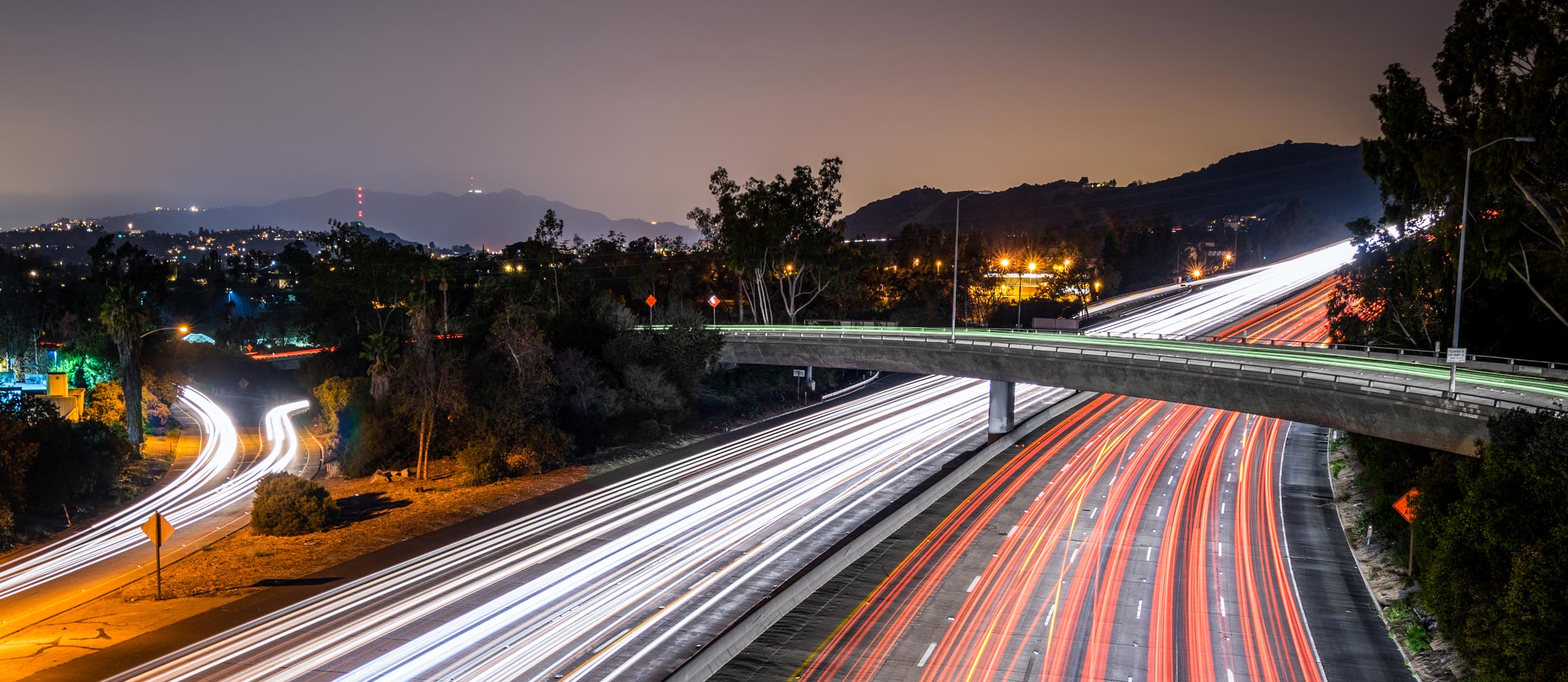 Our People
"Entrepreneurs know that people drive the difference. The foundation of any successful enterprise is talent. We're as selective in our team as our clients are in partnering with us."
David J. La Placa, Founder, Chairman, and CEO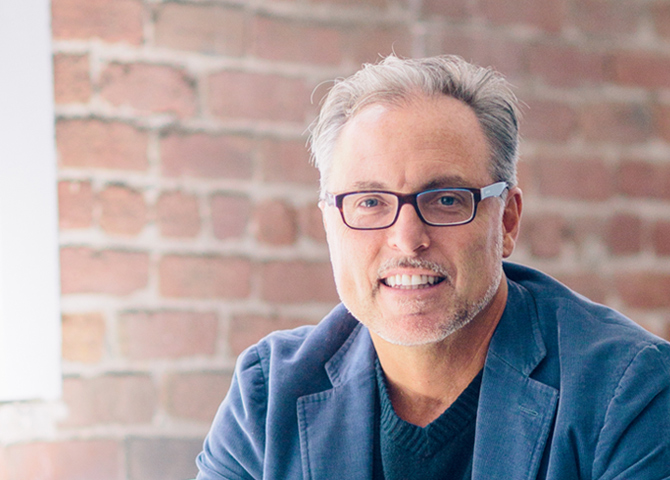 David J La Placa
David La Placa has led Intellectus Partners since its founding in 2015, keeping a goal's oriented "best of breed" client service model and focus on innovation at the forefront of his leadership. He leads the Global Executive Investment & Operating committees and oversees all investment strategies. David's energy, vision, and hands-on experience in multiple successful ventures provides a deep understanding of the LifeCycle of entrepreneurs. He speaks not from a distant removal to their needs, but a vital understanding of the satisfactions and challenges of entrepreneurship today. David has extensive experience at the intersection of entrepreneurial advisory, wealth creation, FinTech and investment management. He has been a Founder or Founding Team member of several Ventures. David has been recognized as a "Top Advisor" by Fortune and Research Magazine. Barron's has named him one of the "Top Advisors in America" for several years. Prior to founding Intellectus Partners, David was a member of the Client Advisor Executive Committee and a Managing Director with Deutsche Bank Alex. Brown. He joined Deutsche Bank in 2004 and quickly became one of the top Financial Advisors in Silicon Valley. Within Deutsche Bank, David served as a portfolio manager, led the firm's Private Wealth Management West Coast effort within Venture Services, and was the lead advisor for its Internet & Digital Media outreach. Previously, David was Senior Vice President, Private Wealth Management, and co-head of the Venture Services Group at Lehman Brothers in Menlo Park, California. He was responsible for coverage of ultra-high-net-worth entrepreneurs, as well as trading and distribution of venture capital and private equity fund portfolio securities. David graduated from Temple University's Fox School of Business, with a concentration in Real Estate, Finance, and International Marketing. David is extremely active in the venture community within Silicon Valley. He sits on boards, advises and invests in start-up companies and growth companies. Current and past associations include Orbital Insight (BoD), Doc.ai, Cirrus Insight, The Climate Corp (acquired by MON), CareCloud, Lime (Neutron Holdings) TheHintBox!, Concept.io (Apple, Inc.), Aurora Insight, Moon Express, Fan Compass (BoD), among others.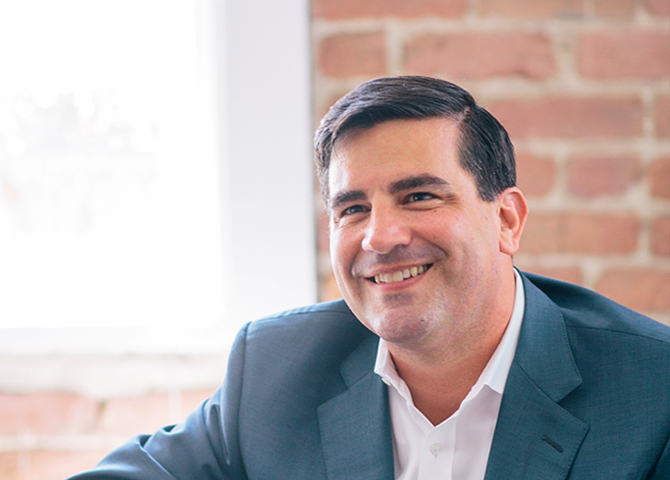 Jay Casey
Jay Casey is a co-founder and President of Intellectus Partners. He specializes in advising entrepreneurs, executives, venture capitalists, and family offices. Jay serves on the Global Executive Committee and the Global Investment & Operating Committees. Within Intellectus, he is responsible for day-to-day oversight of key operating units, including Investment Planning & Analytics, Strategic Product Management, and Risk & Quantitative Analysis. Prior to founding Intellectus Partners, Jay served as a Director at Deutsche Bank, where he was an Advisor and Portfolio Manager for more than a decade, leading a team with his partner, David La Placa. He had oversight of the team's investment strategies, including its fixed income, equity, liquidity, and alternative investment offerings. Prior to Deutsche Bank, Jay served as Vice President in the Private Wealth Division of Lehman Brothers. Jay earned his MBA in Finance and Entrepreneurship from Duke University's Fuqua School of Business and his undergraduate degree from Appalachian State University. He also studied International Finance at Sasin of Chulalongkorn University in Thailand. Jay has earned a number of national accolades. On Wall Street recognized him as one of the Top 40 Advisors Under 40 in 2009 and Barron's has named him one of the Top Advisors in America in multiple years.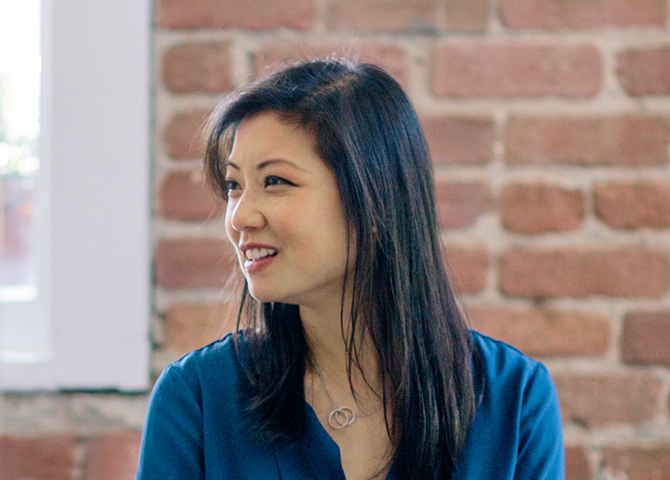 Tina Chan
Tina Chan is Vice President of Operations & Administration and an Associate Partner with Intellectus Partners. She oversees all client service and operational functions for the team. Organized, diligent, and responsive, Tina is a central hub for client needs and inquiries. Her responsibilities include oversight of all administrative functions and operations. Prior to joining Intellectus, Tina worked for five years with David LaPlaca and Jay Casey at Deutsche Asset & Wealth Management as lead sales assistant primarily focused on our Venture & Administrative Services initiatives. Previously, she was a Sales Associate at Thomas Weisel in its Venture Capital Group. Her experience also includes a tenure with Matrix Asset Management Group as a Branch Marketing Associate. Tina earned her B.S. in Finance and International Business Marketing from San Francisco State University.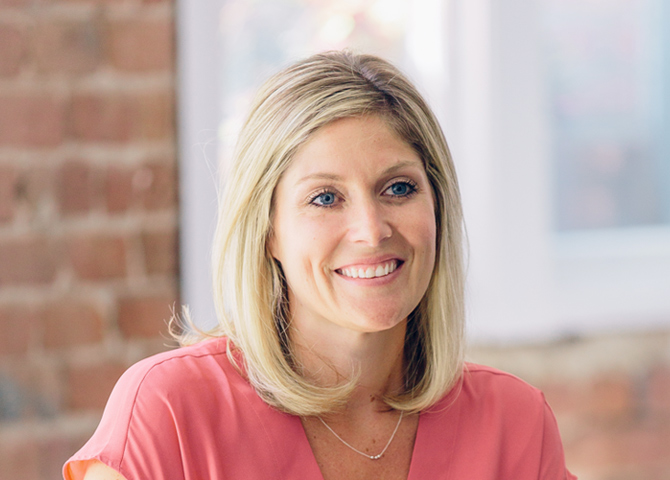 Kelly Morton
Kelly Morton is Vice President of Client Planning and an Associate Partner with Intellectus Partners. She applies her quantitative skills and analytical insights to help clients pursue a range of financial goals. She holds a number of responsibilities within the team related to financial planning, modeling financial returns and cash-flows, reviewing client portfolios, implementing asset allocation, interfacing with our Trust & Estate processes, designing customized reports, assessing investment opportunities and answering client inquiries. Prior to joining Intellectus, Kelly was an Analyst with David La Placa and Jay Casey at Deutsche Asset & Wealth Management, where she spent five years. Previously, she worked at leading international law firms in San Diego, where she provided paralegal support to patent and intellectual property litigation attorneys. Kelly earned her B.A. in Political Science, Legal Studies, and a Paralegal Certificate from California State University in Chico and an M.A. in Business Communications from Schiller University in London.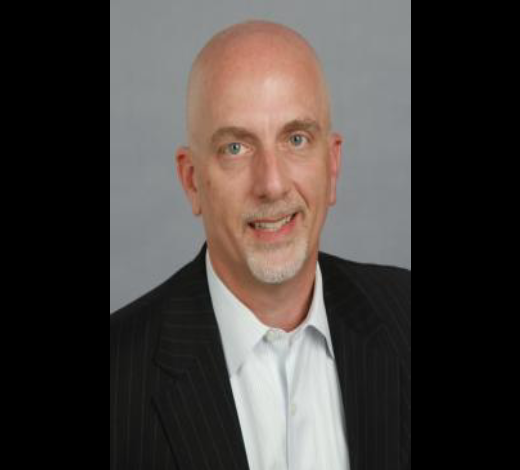 Jeff Saccacio
Jeff Saccacio brings over 40 years of experience to the independent investment and wealth advisory firm Intellectus Partners LLC, as its Head of Wealth Planning and Family Office Services.

Recently retired from PricewaterhouseCoopers LLP, he served as Partner-in-Charge of its Southwest Region Personal Financial Services (PFS) practice, as well as having served as the tax practice leader for its Southern California private client services practice.

Jeff returned to PricewaterhouseCoopers LLP from the financial services industry where he served as Managing Director and Head of Wealth Planning for Deutsche Bank Private Wealth Management for the Western United States. Before joining Deutsche Bank, he served as a Managing Director and Senior Wealth Strategist providing services for The Citigroup Private Bank and Trust Company for the West Coast, Pacific Northwest and Manhattan offices.

Jeff specializes in planning for high-net worth individuals, entrepreneurs, and closely held businesses, and he has extensive experience in estate and trust planning. His unique experience in both the tax and financial services industries allows him to synergistically work with clients, their advisors and family office personal to develop and implement high value investment and wealth planning solutions.

Jeff is widely published and quoted in financial journals such as Fortune, Bloomberg Wealth Manager, Financial Planning Magazine, Investment Advisor, and Benefits & Compensation Solutions. He has spoken before various professional societies, bar associations, and civic groups, speaking before the AICPA Conference on Strategies for High Net Worth Individuals, AICPA Advanced Estate Planning Conference and University of Miami Philip E. Heckerling Institute on Estate Planning. Included among the topics he has written or spoke upon are:

• "Blind Spots: How to Sell a Business"
"Planning for New Economy Entrepreneurs" • "Business Succession Planning"
• "Creating and Preserving Wealth with Stock Options"
• "Planning Issues and Opportunities Confronting Corporate Executives"
• "Planning Issues and Opportunities Impacting Entrepreneurs and Business Owners"
• "Preserving Wealth with Stock Options and Executive Compensation Planning"
• "Using Trusts to Help Your Clients Implement Their Legacy"
• " Integrating Philanthropy Into Your Client's Wealth Plan Using a Private Foundation"

He hosted a popular financial and tax planning radio show, "Talkin' $ with Jeff Saccacio," for over 8 years in Los Angeles, has served as a financial expert and consultant for various print and electronic media, and has been named one of the "Best Financial Advisors" in the country by Worth Magazine for 10 years. Jeff is a member of the American Institute of Certified Public Accountants and earned from this institute his Personal Financial Specialist (PFS) designation. He holds a BBA in accounting from the University of Notre Dame and a Chartered Financial Consultant (ChFC) designation from the American College. He is a member of The Society of Trust and Estate Practitioners – USA which has granted him its Trust and Estate Practitioner (TEP) designation.

He holds a third degree black belt in American Tae Kwon Do. Jeff is a past President and member of the Board of the Alzheimer's Association of Orange County, where he served for over 10 years. He is also a former member of the Board of Trustees of the Orange County Museum of Art.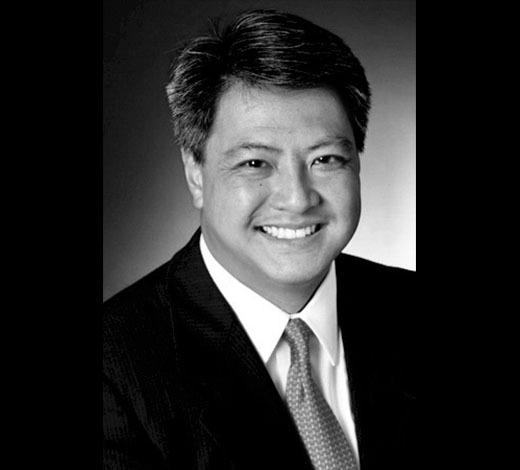 Timothy Ng
Timothy (Tim) Ng is the Head of Intellectus Private Markets and the Group Head of Entrepreneurial & Corporate Advisory. Tim leads our practice which provides advisory services to entrepreneurs and works with the management teams of our client companies and portfolio of investments. With a unique background that spans investment banking, strategy, operations and venture investing, Tim works with our entrepreneurs on all aspects of their company life-cycle while accessing, building and maintaining our vast partner network.

Prior to joining Intellectus, he was a strategic advisor to various venture and PE-backed growth companies, serving as interim CFO or Chief Strategist for various entities including Palma Ceia SemiDesign, a WiFi IoT semiconductor start-up, where he was also Co-Founder. Prior to that, Tim was Operating Partner at Presidio Partners, a San Francisco based Venture Fund, where he focused on late stage financing and "exit" strategies for select Presidio portfolio companies, including Jobvite (acquired by K1 Investment Management), Mojo Networks (acquired by Arista Networks), Odyssey Technology & Logistics (acquired by the Jordan Co.) and SurgiQuest (acquired by ConMed post S-1 registration). Tim also served as strategic advisor to the CEO and Board of private jet operator XOJET (controlled by TPG Growth), and geothermal energy driller Thermasource (Rustic Canyon & Riverstone Holdings). Tim also served 7 years as a Board Member and Head of the Compensation Committee on the Board of NASDAQ-listed Magma Design Automation, which was acquired in 2010.

Prior to forming his own strategic consultancy, Tim spent 24 years as an investment banker serving as Managing Director of Technology Mergers & Acquisitions at Deutsche Bank, Cowen & Co., and Credit Suisse Technology Group in San Francisco and Palo Alto, and began his career at the First Boston Corporation and Morgan Stanley in New York. Tim has completed over 90 M&A transactions and debt & equity financings with aggregate value over $100 billion.

Tim has a B.S. in Business Administration from University of California at Berkeley and also serves on the Board of Directors of the Hiller Aviation Museum (a STEM Educational Institution) in San Carlos, CA.